For a wedding
with a successful atmosphere!
Make your wedding a unique moment for you and your guests
Animation is more than a job, it's a passion. I love people. It is my vocation to make you happy by realizing your event as the picture you imagine so far.
Each of my services enhances your guests. I accompany you at every stage, from the preparation to the execution of the expected entertainments during your wedding.
As far as I am concerned, it is a real pleasure for me to participate in the success of one of the most beautiful days of your life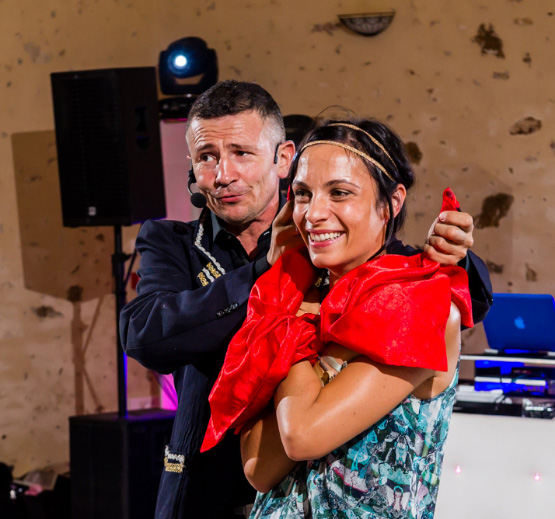 We hired André on recommendation. And we have no regrets about trusting him with our eyes closed. His speech immediately reassured us. He knows what he's talking about and without ever contradicting us, he gives us intelligent advice on the organization of our party. We are delighted to have had to do with him: he supervised us from the first to the last day.
He is a passionate person; his pedagogy is great because he made everyone dance without exception. For our greatest happiness we saw on the dance floor friends who never dance! Everyone appreciated him a lot for his availability and his delicacy to bring the animations. Don't change anything André you are perfect!
Marie-Ange & Thibault
How do I entertain your guests at your wedding?
I always play with your guests in a friendly way, by highlighting them for a chic and trendy wedding!
I give rhythm to your wedding, I intervene during the dead times to dynamize the atmosphere.
I promote the link, through my animations, between generations, between families.
I make sure that everyone has an unforgettable time, even the shy ones.
I also know how to be discreet when necessary 🙂 and coordinate the highlights of your event.
It is an "à la carte"service that I offer to fit perfectly with your expectations..
Original animations for each moment of your wedding:
Welcome Wine, secular ceremony, interlude between the dishes and this, until the end of the night.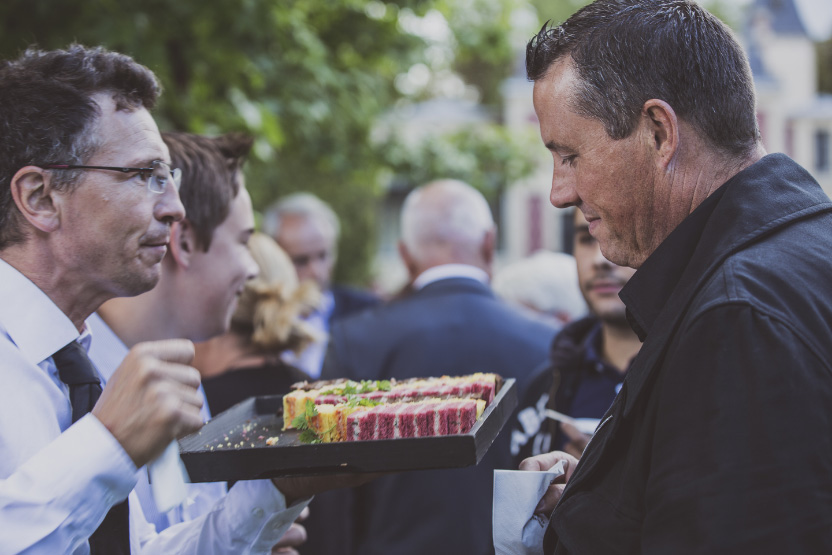 Fake waiter
I slip into the waiters' team and use comedian techniques to deceive the guests in a friendly way. I will surprise them with increasingly burlesque and offbeat actions. Laughter guaranteed!
Battle dance
The objective is to try to reproduce the movements that I perform. People naturally lend themselves to the exercise with great pleasure and find themselves on the dance floor without even realizing it. Perfect to launch the evening!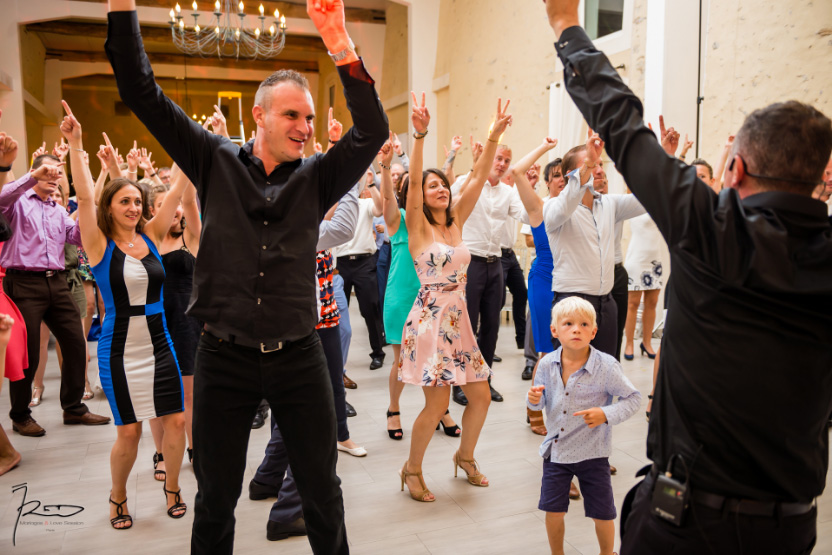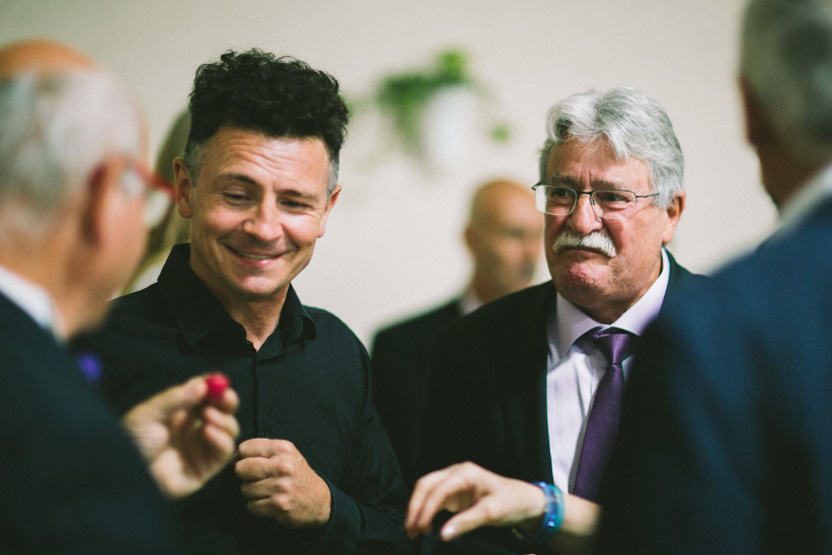 Comedy magic
A magic demonstration that starts with naive tricks that will make children laugh. Then it surprises the older ones with prestidigitation and grand illusion.
A great moment to share together!

Both of us, as well as the guests, were very satisfied with the services presented by André.
Thanks to his good mood and his joviality, he put a good atmosphere all evening.
We thank him for this unforgettable souvenir!
Gaëlle & Jeremy
The sound and light equipment
For a professional rendering of the atmosphere of your wedding Out of tune,
I am equipped with top of the range sound and light equipment.
In order to make your event even more memorable,
I can offer you the option of hiring a giant screen, additional lighting or heavy smoke.